Posts tagged:
email address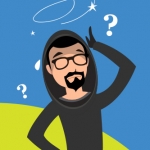 News — September 20, 2017
In this article, we'll discuss a new paradigm in how we think about email addresses to protect ourselves from future attacks like those to Equifax and Yahoo.
Read more »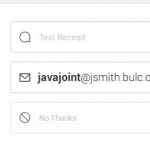 News — March 22, 2017
Digital point of sale (POS) systems are becoming more prevalent, giving rise to digital receipts. Oftentimes, we'd rather skip the tax write-off if it means that we may receive SMS and email spam.
Read more »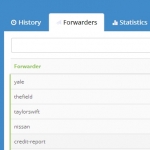 News — July 10, 2015
Press ReleaseJoin Bulc Club Bulc Club is Now 100% Free! August 12, 2016 — Read the Press Release » You may sometimes wonder how bulkmailers found your email address in the first place. Oftentimes, the process of collecting or harvesting (…)
Read more »