Press — December 1, 2020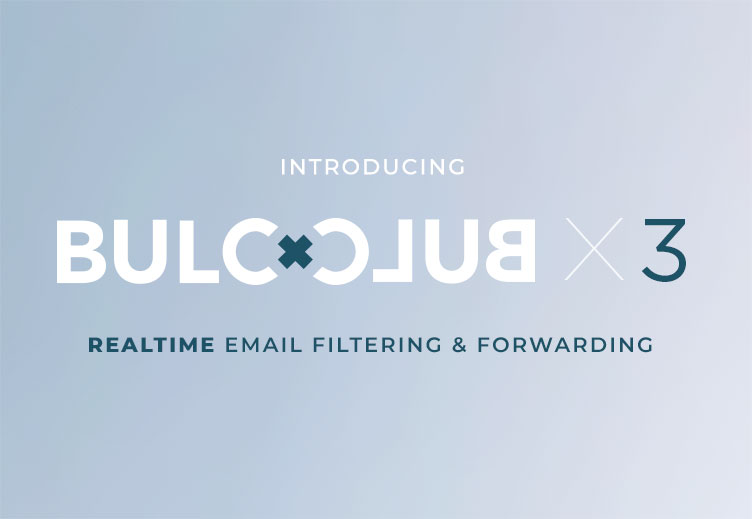 We've got great news for you, Members.
One of the most requested features of Bulc Club has always been instant email processing. As you may know, Bulc Club was initially built to batch process emails every ten minutes. This decision reduced the overhead costs for our servers and infrastructure, allowing us to offer Bulc Club for free.
However, Bulc Club has grown beyond our wildest expectations. With thousands of Members, and new Memberships every day, together we've rated and blocked over 175,000 spammer email addresses and 110,000 domains. There's no denying that Bulc Club has evolved to become an integral part of our Members' homes, offices, and lives. It's because of you that we've been so successful, so it's time for us to show we're just as invested as you are.
---
You asked for it.

You got it.
---
Over the past six months, we've rebuilt the entire engine of Bulc Club to parse and send emails in real-time. Under the hood, we continue to employ our proprietary filtering algorithm that separates legitimate email from spam, based in part on Member Ratings. However, the moment Bulc Club receives an email, it's parsed, processed, rated, and delivered. No more watching your inbox to get a time-sensitive email with a validation code.
Some quick notes about Bulc Club x3:
Bulc Club Mailman: The Bulc Club relay address has been changed from relay@bulc.club to relay@bulcclub.com. This address helps prevent Bulc Club from being flagged as a false positive as some mail servers automatically increase spam scores for non-top-level domains (i.e., .club). Please make sure you add the new address to your safe senders list.
Subdomains: The new parsing engine now strips away subdomains from sender mailservers. In the past, if you've received spam from subdomain1.domain.com, and you marked that domain as spam, you could still receive spam from subdomain2.domain.com, subdomain3.domain.com, etc. The new version will allow you to simply block the domain domain.com and you'll never receive spam from it or any of its subdomains again.
File sizes: Bulc Club now limits the size of emails that we forward. In the past, we've allowed emails up to 25MB to be transmitted, but this oftentimes slowed the delivery of mail to everyone. To accommodate instant mail forwarding and to protect our Members from malicious attachments, we've limited the size of emails that we forward to 12MB. Larger emails will bounce back to the sender with instructions detailing how to upload their attachments to cloud drives and/or transfer services.
Thank you for being a Bulc Club Member! If you have any questions, read through our Knowledgebase, or Frequently Asked Questions (FAQs), and/or submit a Support Ticket and we'll reply promptly.