Posts tagged:
domains
As of June 18, 2020, Bulc Club Members have now rated and blocked over 150,000 email addresses and more than 100,000 domains.
Read more »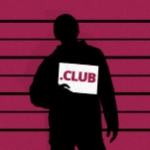 News — November 13, 2018
As of November 2018, Bulc Club's Members have rated over 60,000+ sender domains (and 85,000+ email addresses) for the type of email they deliver. These ratings are the intelligence behind Bulc Club's free mail filtering and forwarding service, giving Members the knowledge over which businesses are selling/compromising their privacy.
Read more »