News — November 26, 2015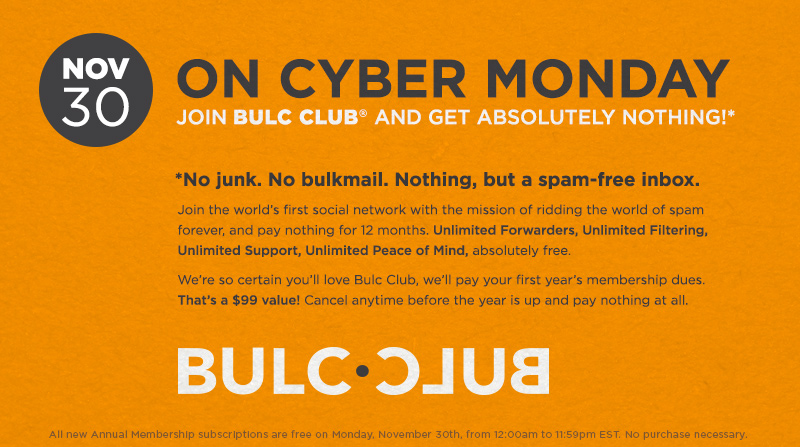 *No junk. No bulkmail. Nothing, but a spam-free inbox.
Join the world's first social network with the mission of ridding the world of spam forever, and pay nothing for 12 months. Unlimited Forwarders, Unlimited Filtering, Unlimited Support, Unlimited Peace of Mind, absolutely free.
We're so certain you'll love Bulc Club, we'll pay your first year's membership dues. That's a $99 value! Cancel anytime before the year is up and pay nothing at all.
Join Bulc Club
All new Annual Membership subscriptions are free on Monday, November 30th, from 12:00am to 11:59pm EST. No purchase necessary.