Posts tagged:
google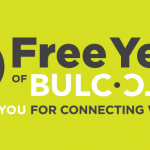 Press — March 18, 2016
Press ReleaseJoin Bulc Club Bulc Club is Now 100% Free! August 12, 2016 — Read the Press Release » Bulc Club is the world's first social network with the mission of ridding the world of spam forever. But rather than (…)
Read more »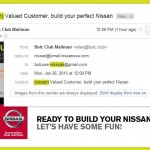 News — January 26, 2015
If you use Gmail as your mail provider, Bulc Club automatically appends the forwarder alias to the email address to make it easier for you to do this. While Gmail doesn't officially offer traditional aliases, they ignore everything after a plus (+) symbol in your email address. So, Bulc Club appends your forwarder alias (credit-report) to your Gmail address automatically when it forwards the mail to you.
Read more »