Posts tagged:
identity theft
News — January 25, 2018
Bulc Club is the world's first free social network with the goal of ending spam, forever. To date, our growing membership has rated and blocked over 60,000 spammers, protected countless inboxes from spoofing attempts and identified a number of unethical businesses along the way. But aside from Bulc Club's most notable features, there are a few tucked under the hood that you may not be aware of.
Read more »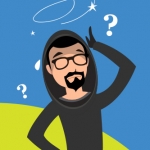 News — September 20, 2017
In this article, we'll discuss a new paradigm in how we think about email addresses to protect ourselves from future attacks like those to Equifax and Yahoo.
Read more »
News — May 24, 2016
Press ReleaseJoin Bulc Club Bulc Club is Now 100% Free! August 12, 2016 — Read the Press Release » Imagine you hire a dog-walker so they can walk your dog while you're at work. While you may be leery about (…)
Read more »