Posts tagged:
temporary email address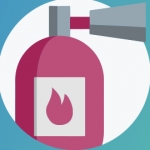 News — December 23, 2019
The repercussions of offering burner email addresses and how they may negatively affect our mission of ridding the world of spam, forever.
Read more »
Proposed California bill opens consumers to the spread of unsolicited email, bulkmail, and spam, makes a strong case for Bulc Club's free email forwarding service.
Read more »
News — June 13, 2017
While Bulc Club offers free unlimited email forwarders and free unlimited disposable email addresses, you may not know the difference between the two and when to use them.
Read more »