Posts tagged:
unethical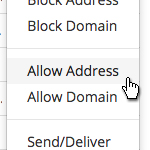 News — September 27, 2016
Have you ever received a sudden onslaught of spam and wondered where it came from? Bulc Club Statistics make it easy for you to identify who sold your email address and block their spam instantly, with the flip of a switch.
Read more »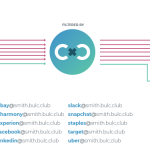 News — April 8, 2016
Press ReleaseJoin Bulc Club Bulc Club is Now 100% Free! August 12, 2016 — Read the Press Release » As you probably know, Bulc Club offers unlimited forwarders, created automatically the first time you use them.
Read more »