News — March 4, 2016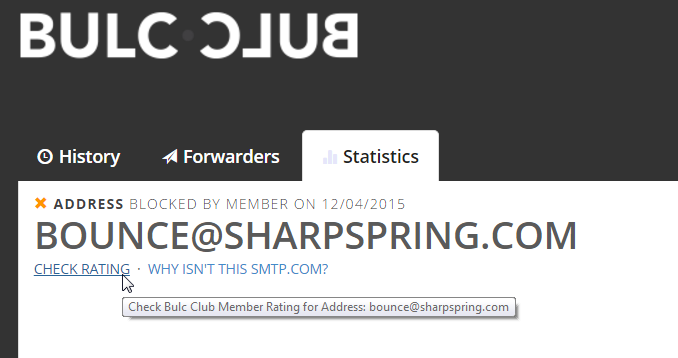 You already know you can check the spam rating for any sender's address and domain by visiting our Check Rating page. Did you also know you can easily Check Bulc Club Member Ratings for Addresses and Domains from statistics pages in your Member Console?
Click Statistics by any email received in your History tab or by any forwarder name in your Forwarders tab and there's a helpful link for you to check the member ratings for all sender addresses and domains.
If you're just browsing Bulc Club to check spam scores, that's okay, too. But we'd love it if you could help contribute to these ratings. The more members, the closer we get to ridding the world of spam and bulkmail, forever.
Are you tired of receiving spam? Join the Club